Reconstructed Kentoshisen ship launch with marine airbags
admin:admin time:2010-11-18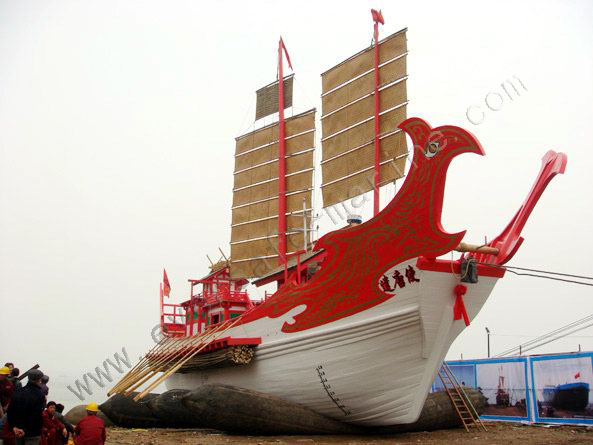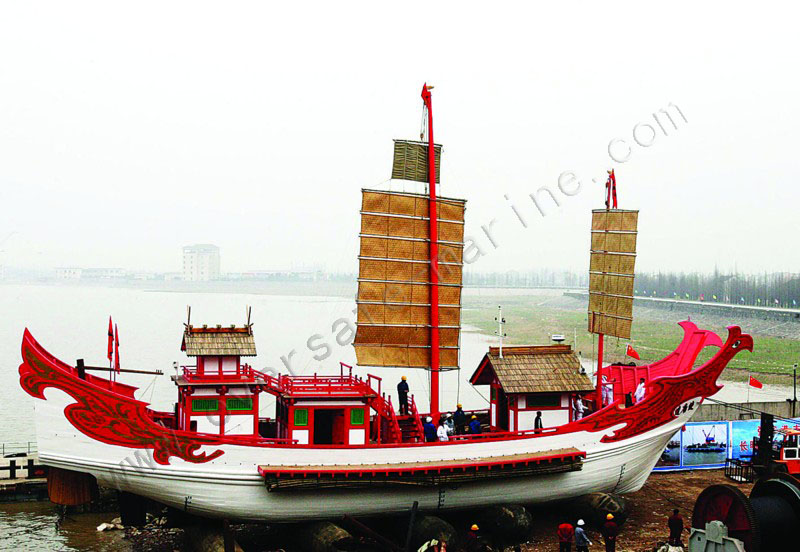 Kentoshisen is a ship for carrying japanese envoys(Kentoshi) to Tang Dynasty China, around the 8th century.To celebrate the 1300th anniversary of the establishment of the Heijo Capital and Palace in Nara, a 'diplomatic ship' (kentoshisen) was reconstructed in China according to the Japanese design. It is said the construction design of the ship is conjectural from scroll painting.
The replica ship measures 30 meters long and 9.6 meters wide and gets 164 DWT.To launch such a ship with marine airbags is easy from the technical point view but needs careful operation to avoid any damage to paint. Total 5 pieces ship launching airbags were employed to carry Kentoshisen ship into water with the pulling ropes to hold.
After the launch, this ship will be shipped to Japan and leave Osaka Port on May 15 and follow the actual route that ancient kentoshi vessels took. It will arrive at Kure Port in Hiroshima Prefecture on May 19 and at Fukue Port in Nagasaki Prefecture's Goto Islands on May 22 then be shipped to Shanghai.A series of events are planned following its arrival in China at the end of May, including a port entry ceremony around June 12–Japan Day at the Shanghai Expo, which will open in May.
Eversafe marine engineering company is experienced in special ship launching with marine airbags. Such special ships like the 2008 Olmpic torch relay ship ,the Eastward Sea Voyage of Jianzhen ship, need extra care of the safety of paint and hull. Also the steadiness of launch is much more concerned. Airbag ship launching technology is found to be the most efficient and safe method for those art ship launch.